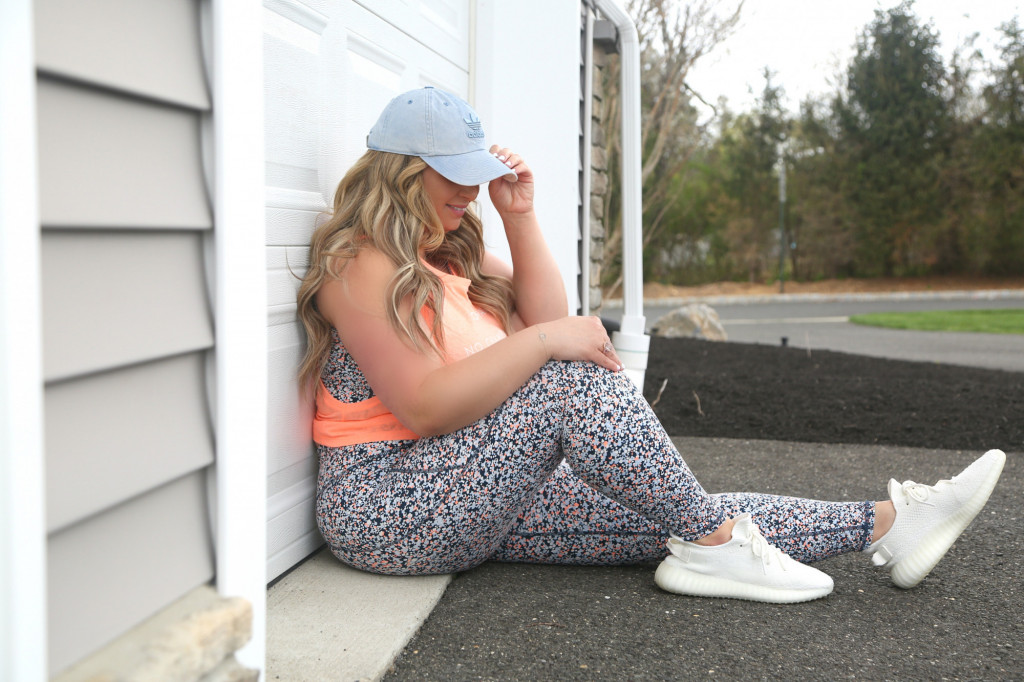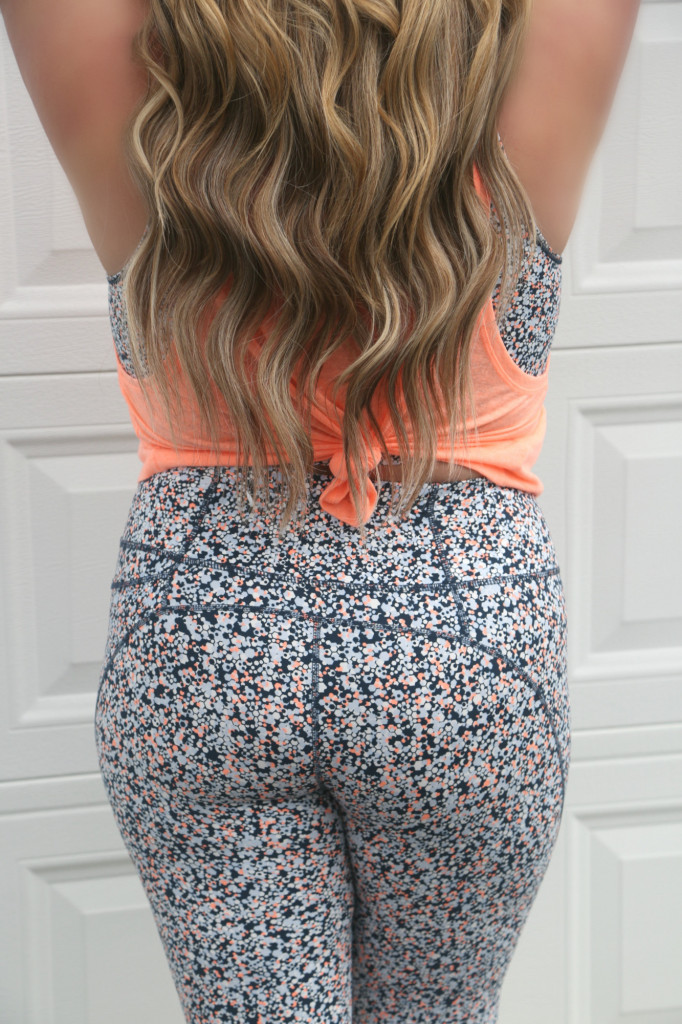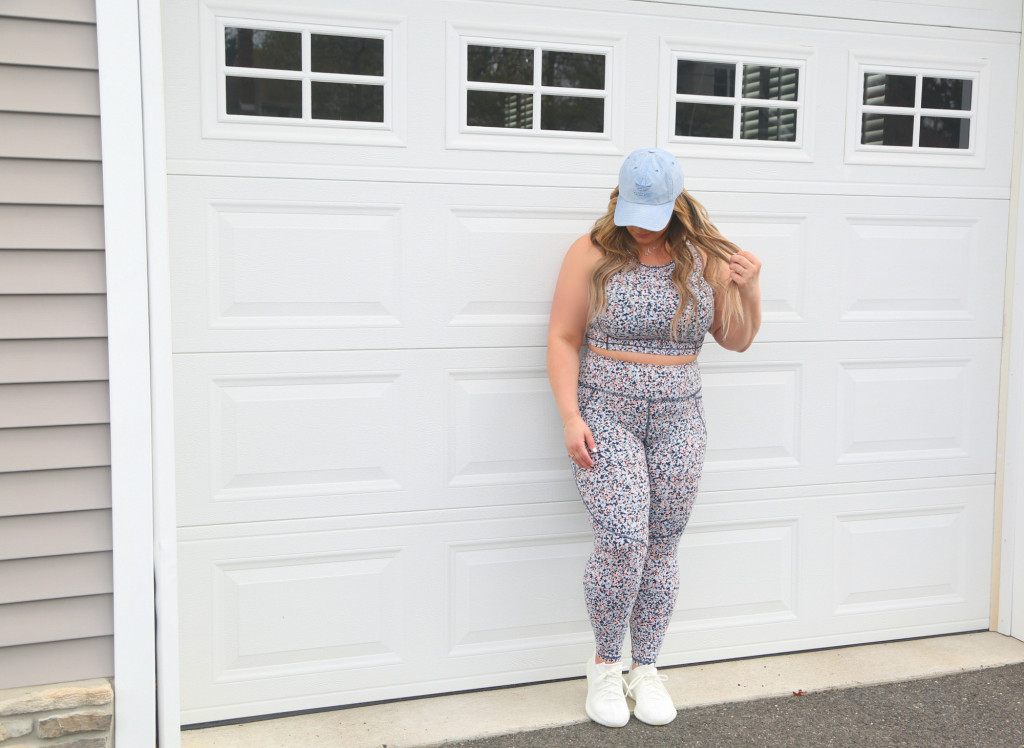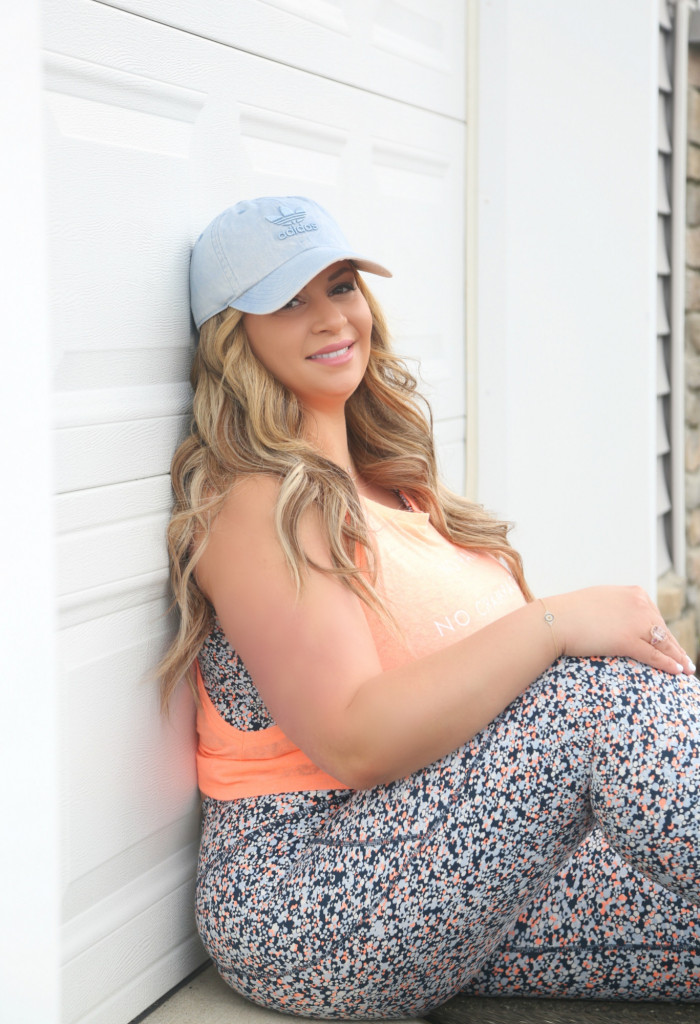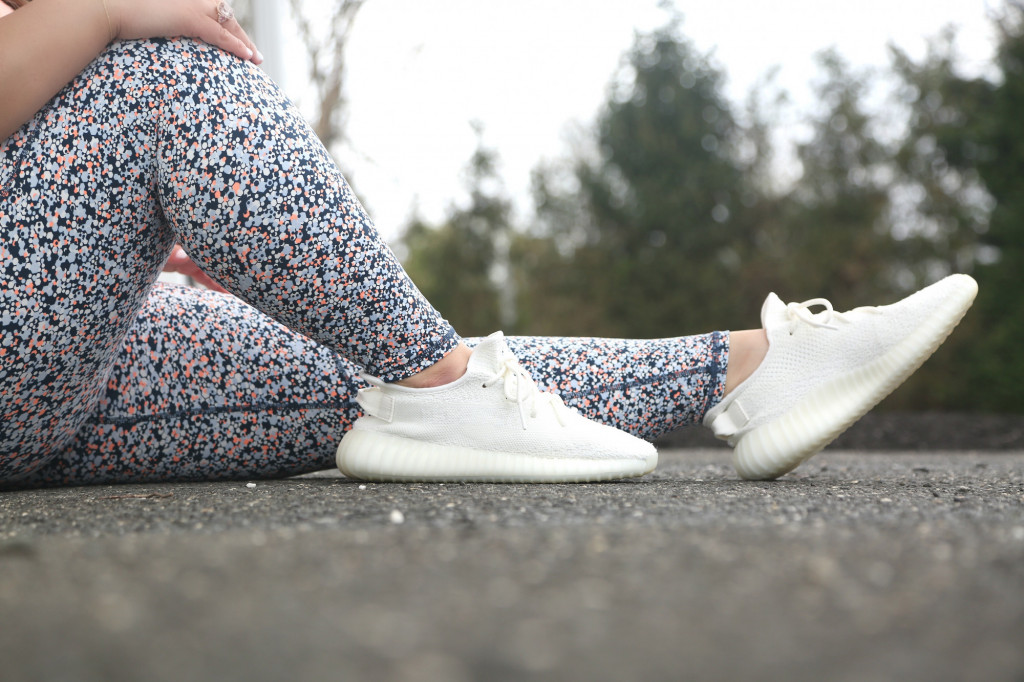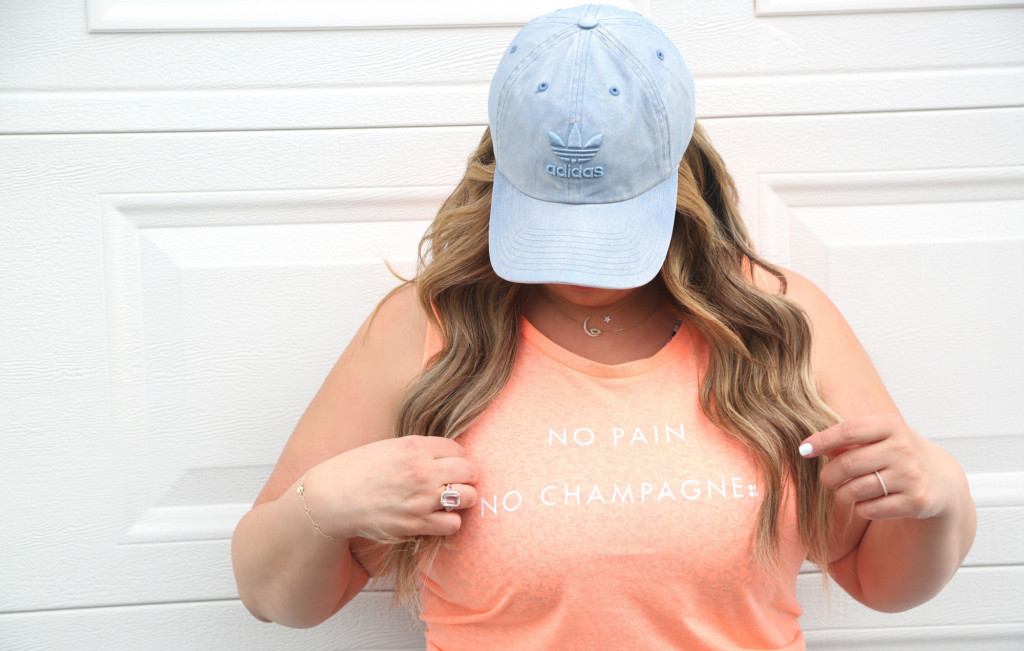 This is my first time wearing Sweaty Betty, and I have to say, I am in LOVE. The fabric is amazing – lightweight, but strong, and holds you in. The leggings stayed up so well during my workout – a major must for me! I used the crop top as a sports bra. It worked well for me because it's all the same material.
I don't always gravitate towards patterns, but something about this caught my eye, and I'm so happy it did! The pattern is really small, so that always helps make it more flattering.
I paired those two pieces with one of their graphic tanks on top. They have the best ones! A little knot in the back always helps me slim down the waist. Plus, then there's nothing baggy hanging while you're working out, which is a pet peeve of mine. And this hat is one of my new favorites! LOVE all of these colors for Spring!
I linked a bunch of similar items below, but feel free to check out Nordstrom.com for more options!
Happy Friday! – NO PAIN, NO CHAMPAGNE 😉