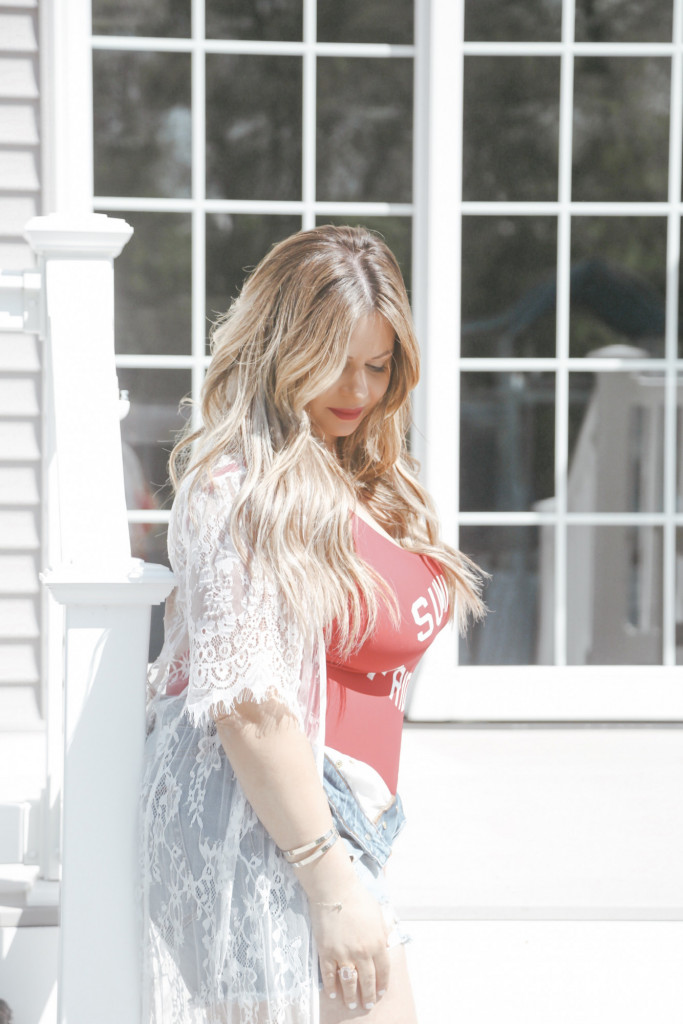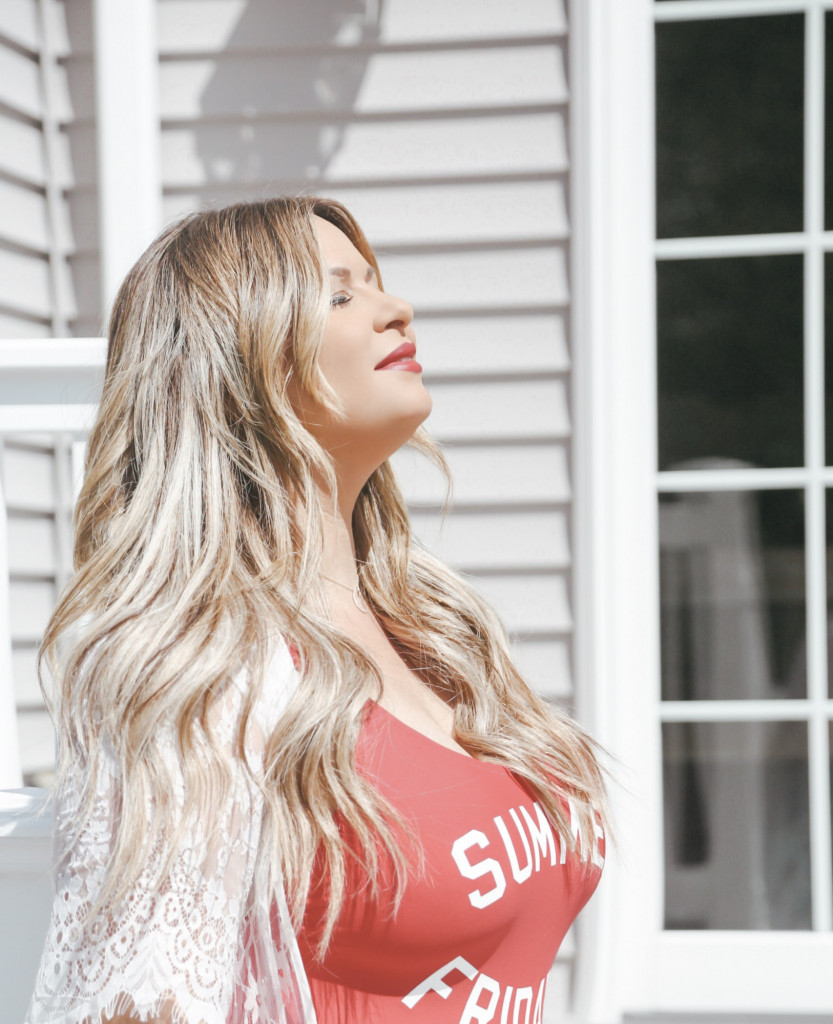 Summer Fridays, coming soon!
Amazon has so many amazing finds lately. This white, lace duster is under $20. I was so surprised how good the quality is. It comes in so many styles and colors. I'm wearing it here with shorts, but it can definitely be worn as a cover up, or over jeans and a tank. So versatile!
These Good American denim shorts are definitely a splurge, but I love the way they fit. The quality of this brand is always top notch, and I have NEVER  been disappointed. A full spectrum of sizing on items like this isn't always so easy to find, so that's always a plus, no pun intended, ha!
This suit is J.Crew, from last year. And my favorite lip stain EVER, is YSL & linked here!
Shop using the "pink links" above, or by using the widget below.
Happy Memorial Day Weekend, babes! XO