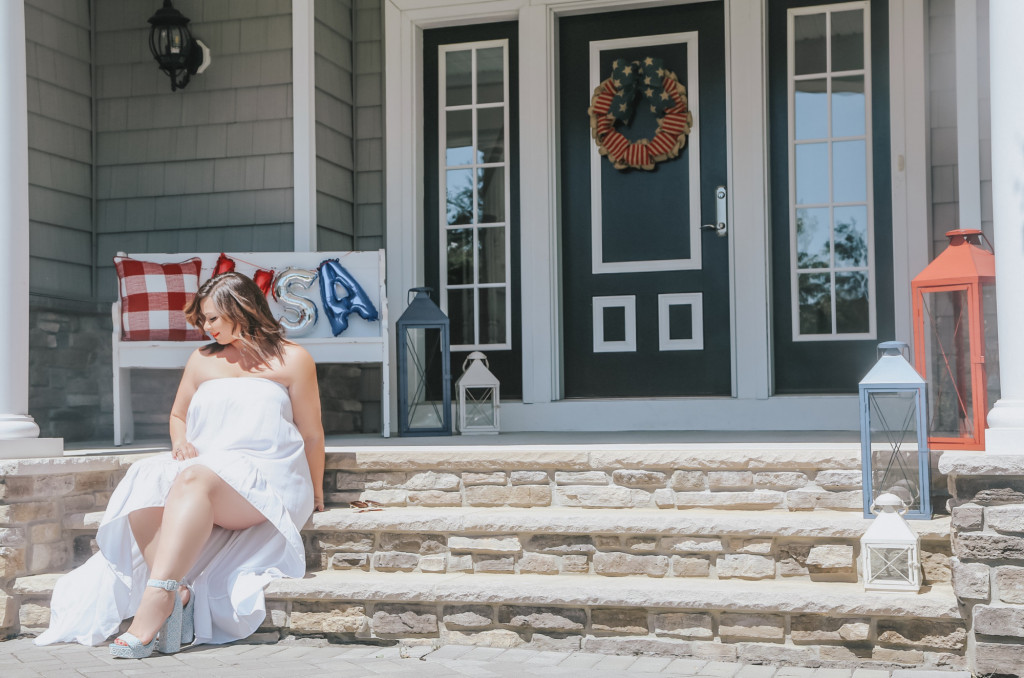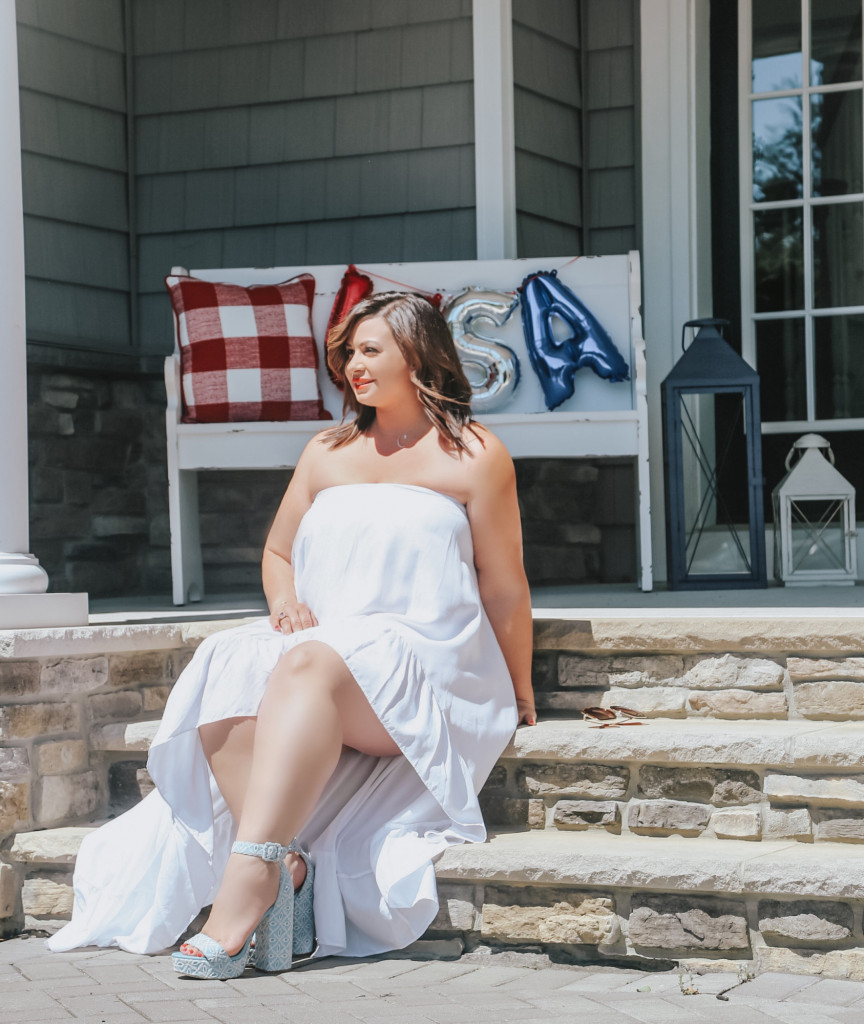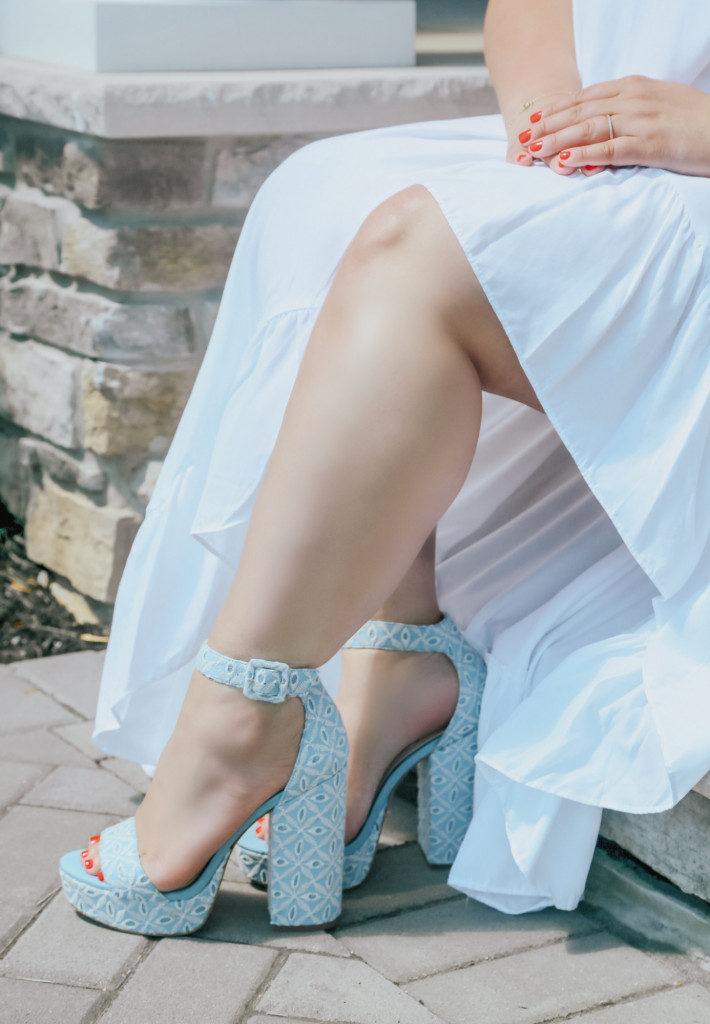 Everything on my porch is linked & on sale!
This wreath was the reason I even walked in the store the other day. They were hanging on the outside doors of the store, and what do you know…I got a tad distracted, and my list of things to do changed just a smidge, ha! I actually bought three total – one for the front & two for my backyard.
This white bench is on major sale, but only for this weekend! It was also SO easy to put together – only four pieces.
I bought a bunch of these pillows. Again, one for the front & some for the back for my outdoor sectional. The red is really vibrant. They are obviously outdoor pillows, so if they get wet, they don't retain water. The USA balloon garland is from Pier 1, but it was in the clearance section. Maybe some of you will get lucky, and your store will have them.
For the lanterns, the red is extra large, the navy are large, the ivory on the left (by the bench) is medium, and the ivory on the right is small. And they are all on sale!
My dress is from a local store called Camaroha Sutra, but I linked some that are similar, and affordable!
I adore these shoes for Summer – they fit true to size, and are actually very comfortable. And you all know by now that this is my ALL TIME favorite lip stain!
Shop by using the "pink links" above, or by the widget below. Happy Sunday! XO