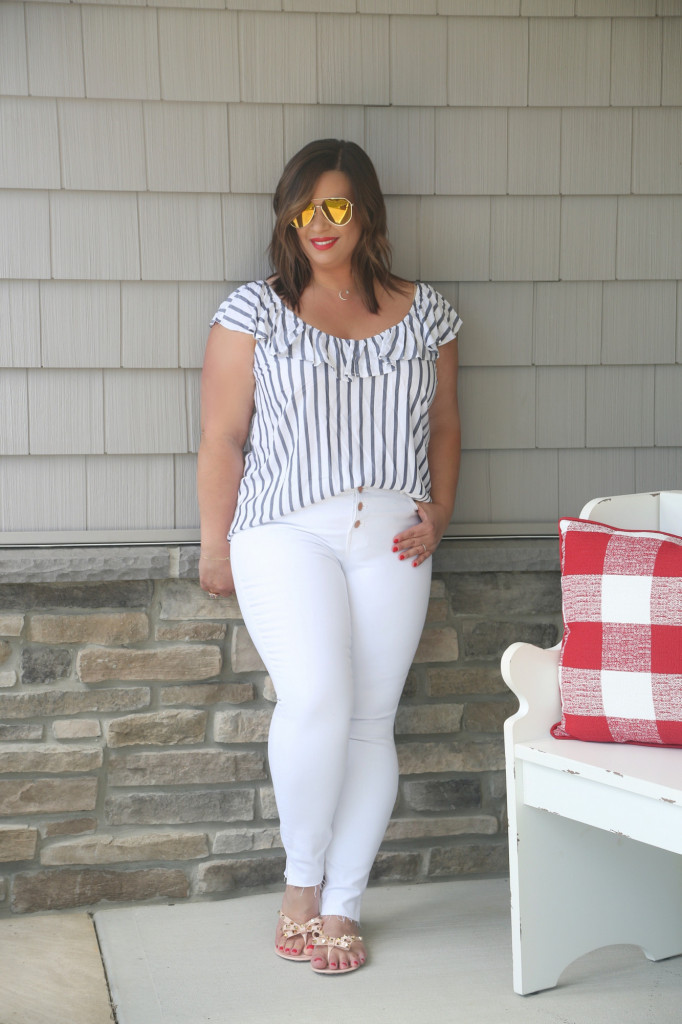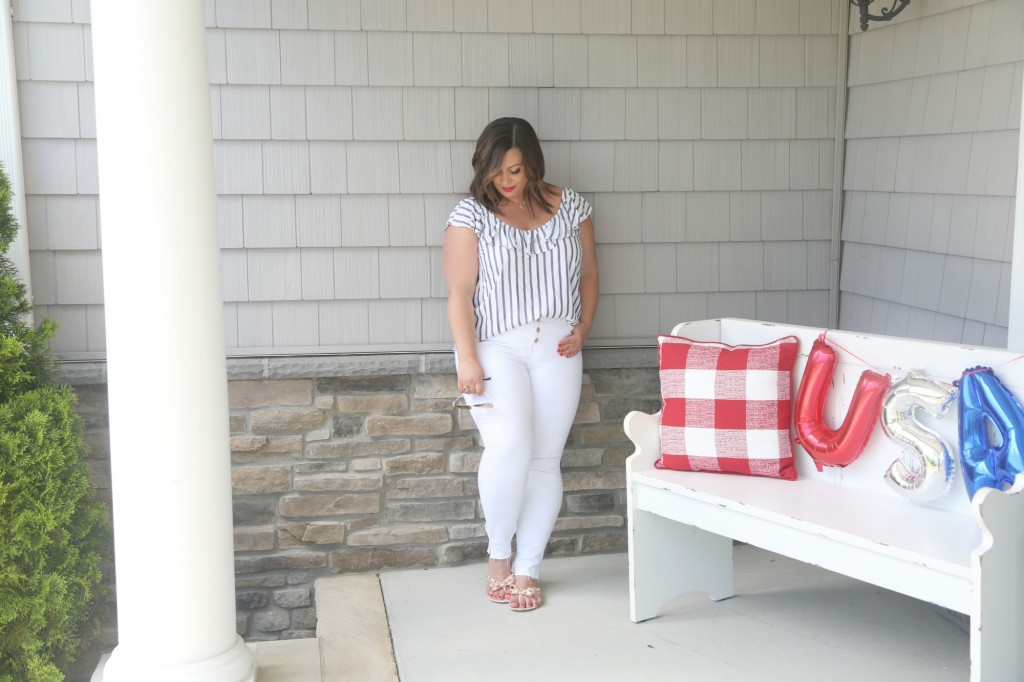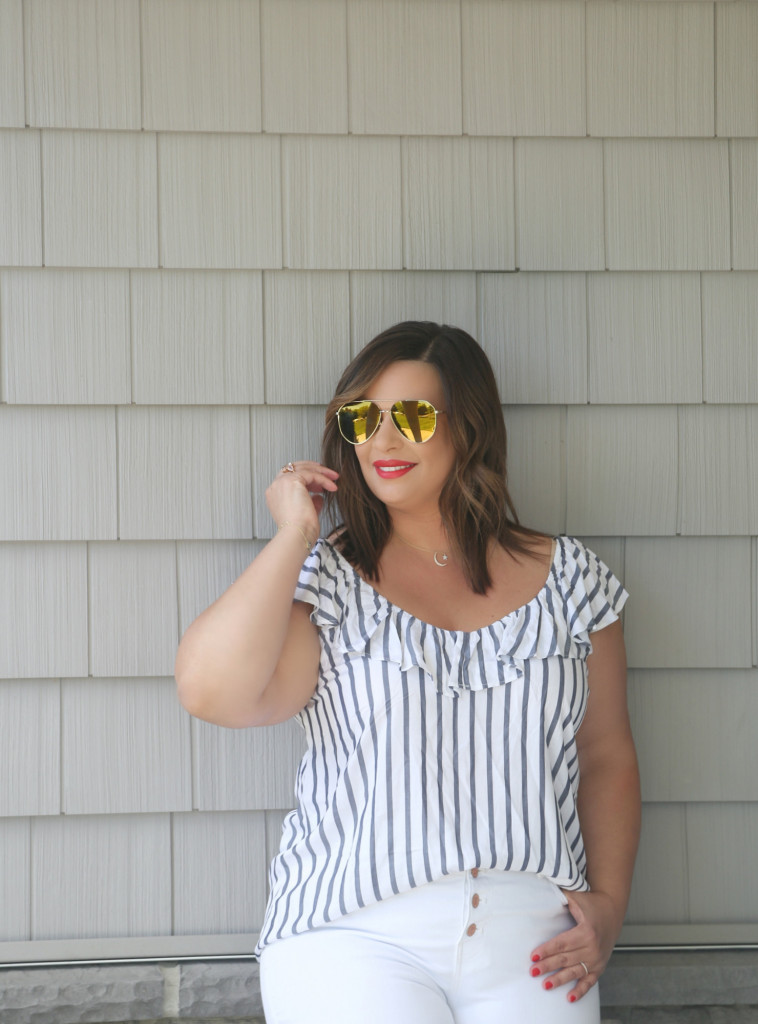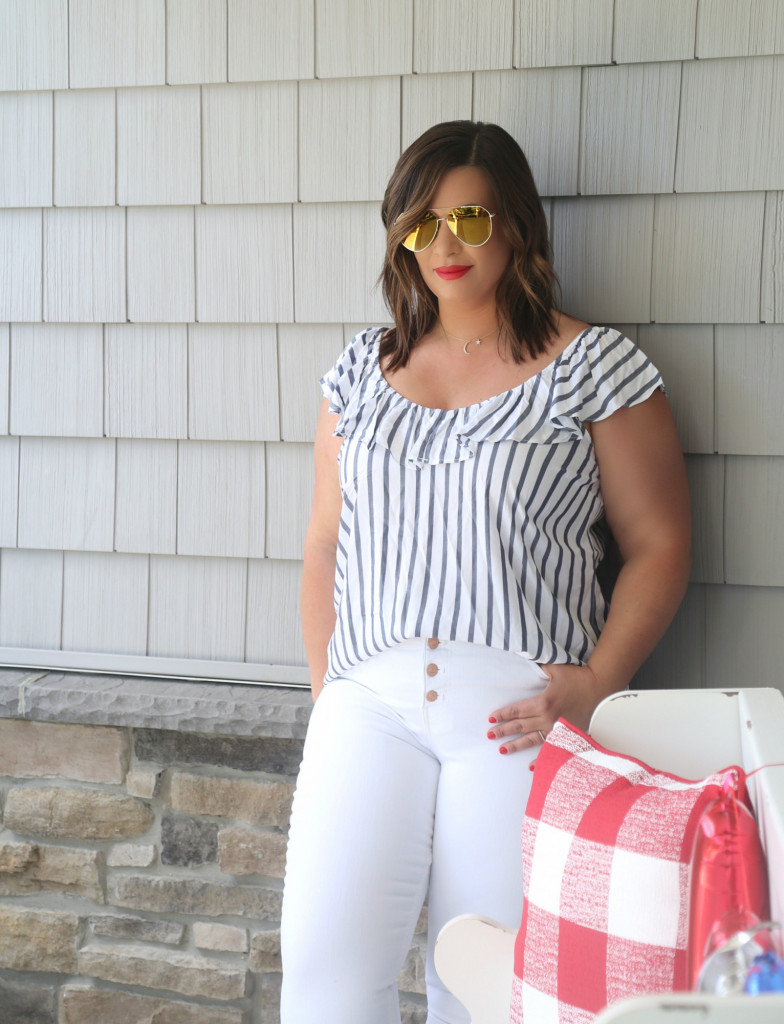 Happy "day after" Memorial Day!
Sharing my favorite, affordable, white jeans for the summer again. They are $45 and run true to size. They are high waisted, have a super skinny (and flattering) leg, and hit at the ankle. My favorite part are the rose gold buttons going up the front. So cute!
This sleeveless top is so soft and lightweight. Perfect for warmer weather. Can be dressed up or dressed down. I love love the ruffle overlay. It's also only $30! I actually sized down for a more fitted look, so keep that in mind when purchasing.
These nude Valentino dupe sandals from Amazon are insane. Only $20!
The two pairs of sunglasses I linked are from one of my favorite companies – Diff Eyewear. These gold mirror aviators are the ones I'm wearing, and these black and blue mirror polarized ones are another pair I own. Love them both!
Shop by using the "pink links" above, or by using the widget below! XO