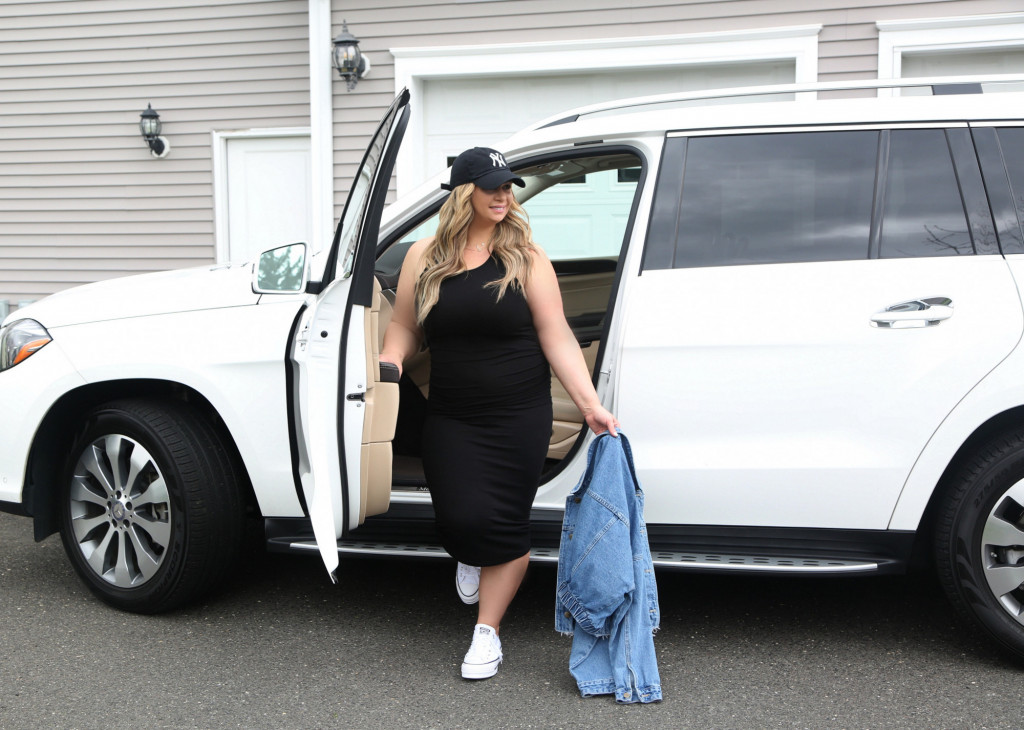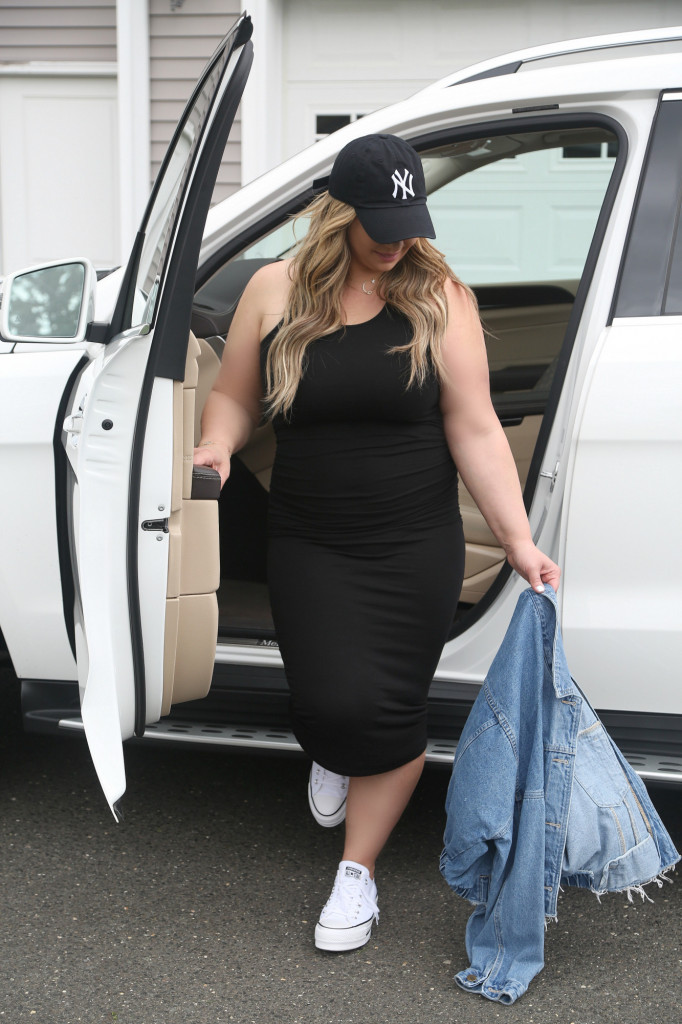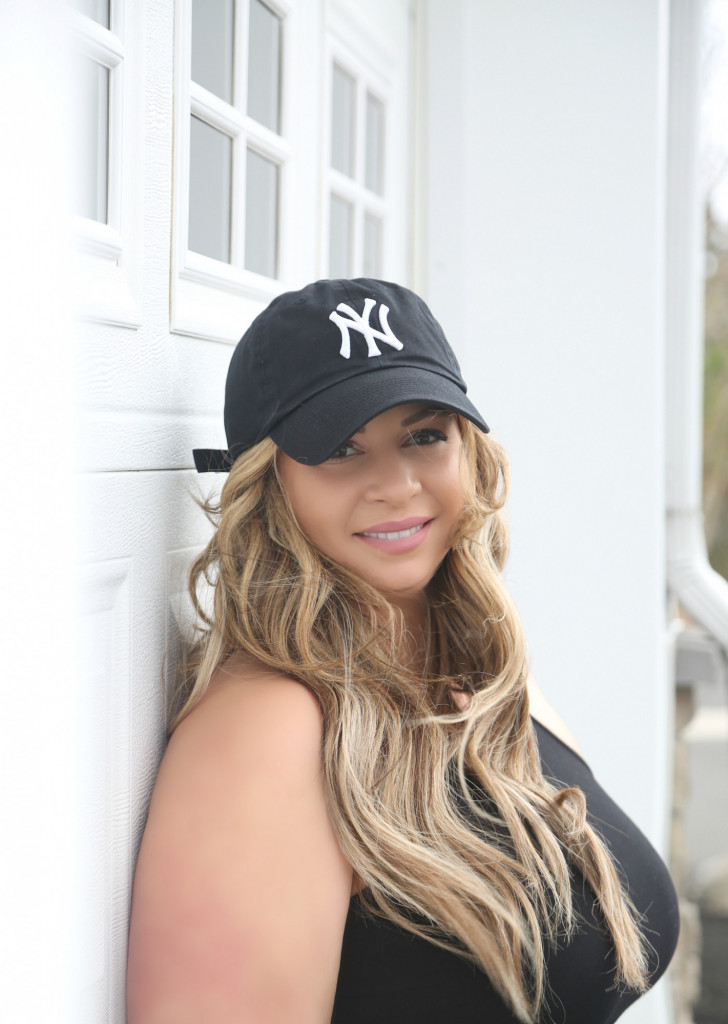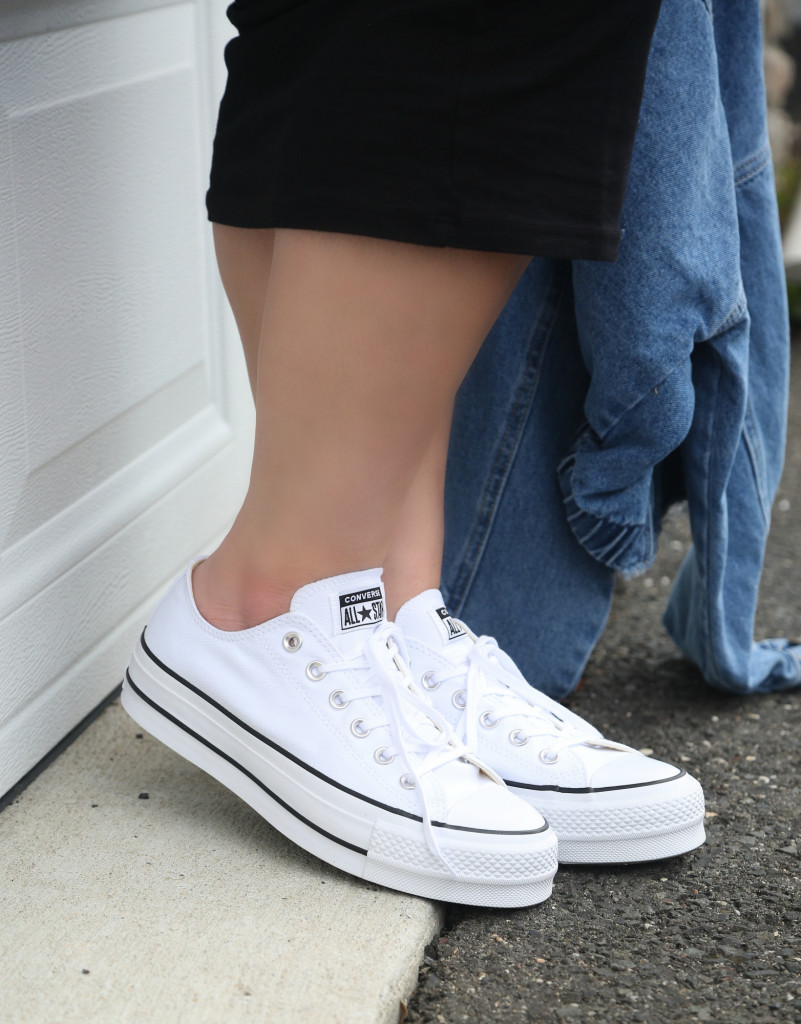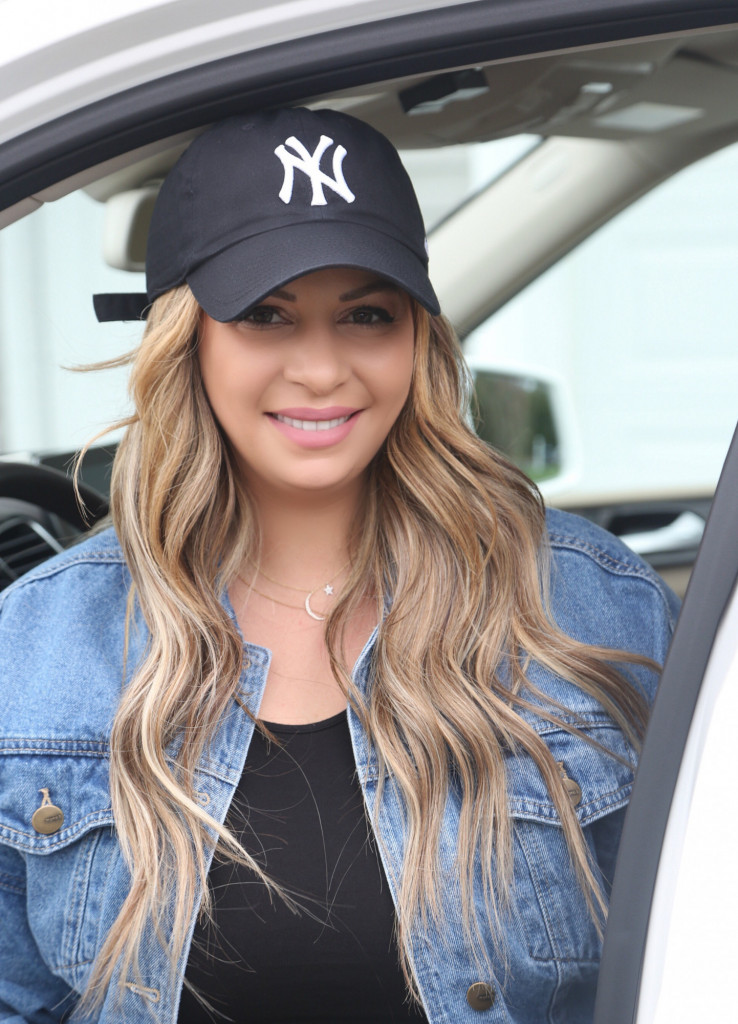 It's a New York Yankees hat kind of Saturday. Baseball hats are one of my faves. I seriously wear one at least three times a week. Errands, gym, dirty hair, no time because of crazy kids that wake up ten minutes earlier every single morning – the list seriously goes on. But they work for me! This is the black one I'm wearing, but I also have this white one, and this blue one. I even throw them in the washing machine, let them air dry, and their shape stays no problem. This black, stretchy midi dress is the perfect casual 'throw on and go' item. I own this dress in multiple colors, and used all of them so much last spring and summer.  I've even dressed it up a few times with a pair of heels and fun earrings. Simple, stretchy, comfortable, and versatile.
I'm in love with these white, platform Converse. Doesn't hurt that they give this shortie a little height! I sized down half a size.
The denim jacket I'm wearing is from www.theClothesRak.com/ and I am obsessed. It's literally the most comfortable one I've ever owned.
Shop using the "pink links" or by using the widget below!
Thank you all so much for your continued love and support. Hope you all have an amazing Saturday! XO