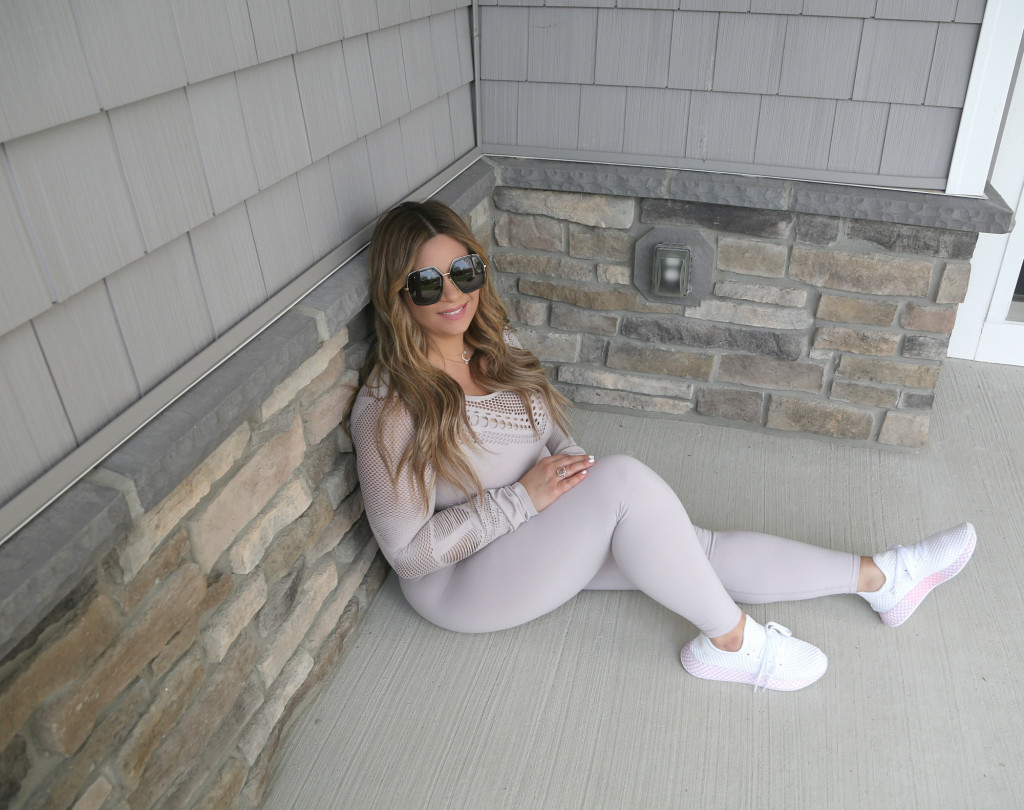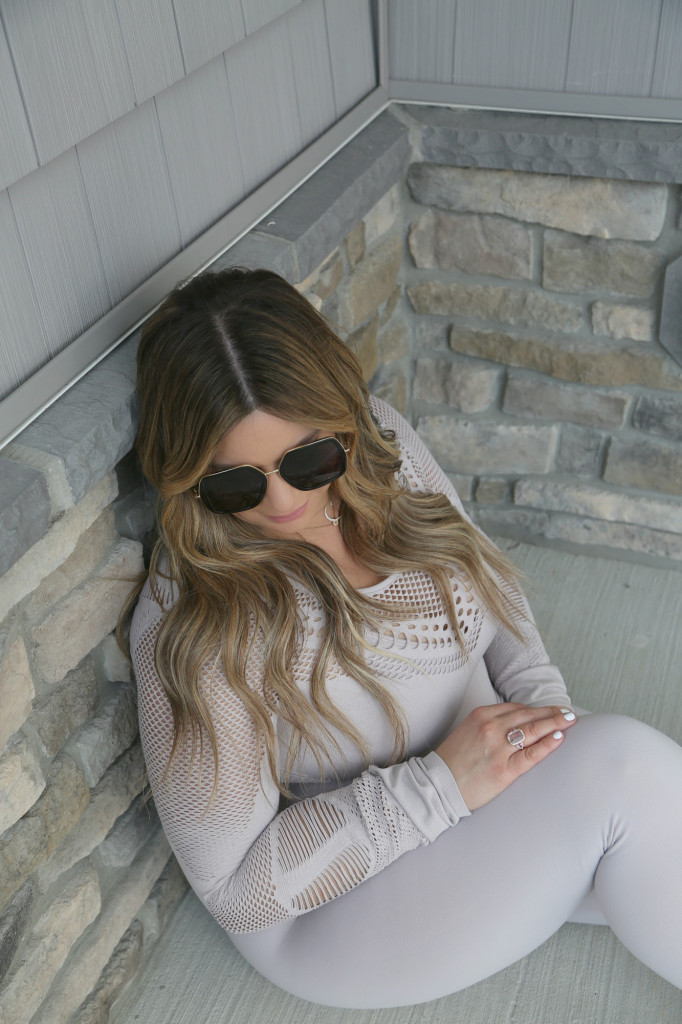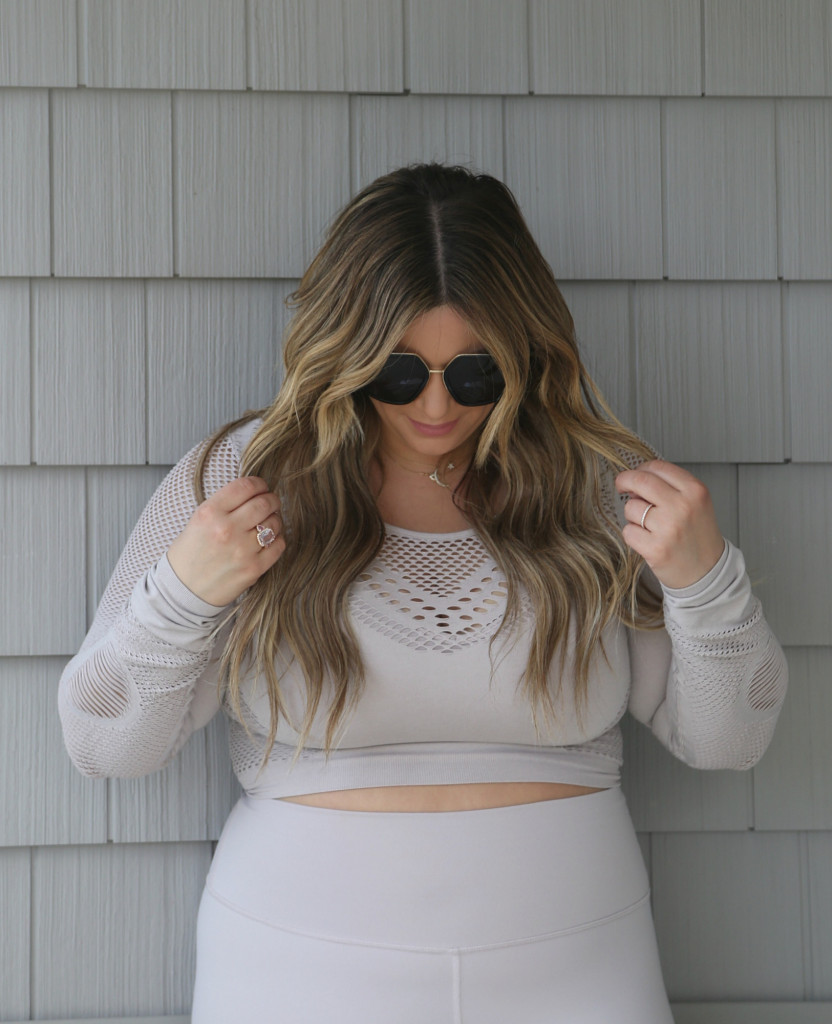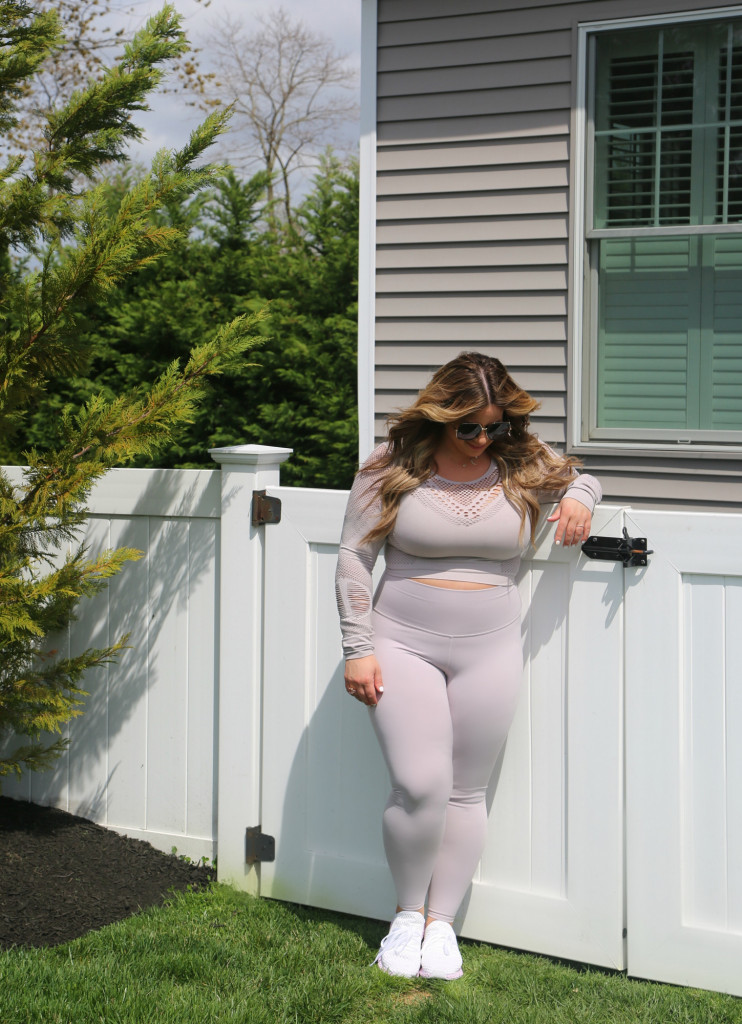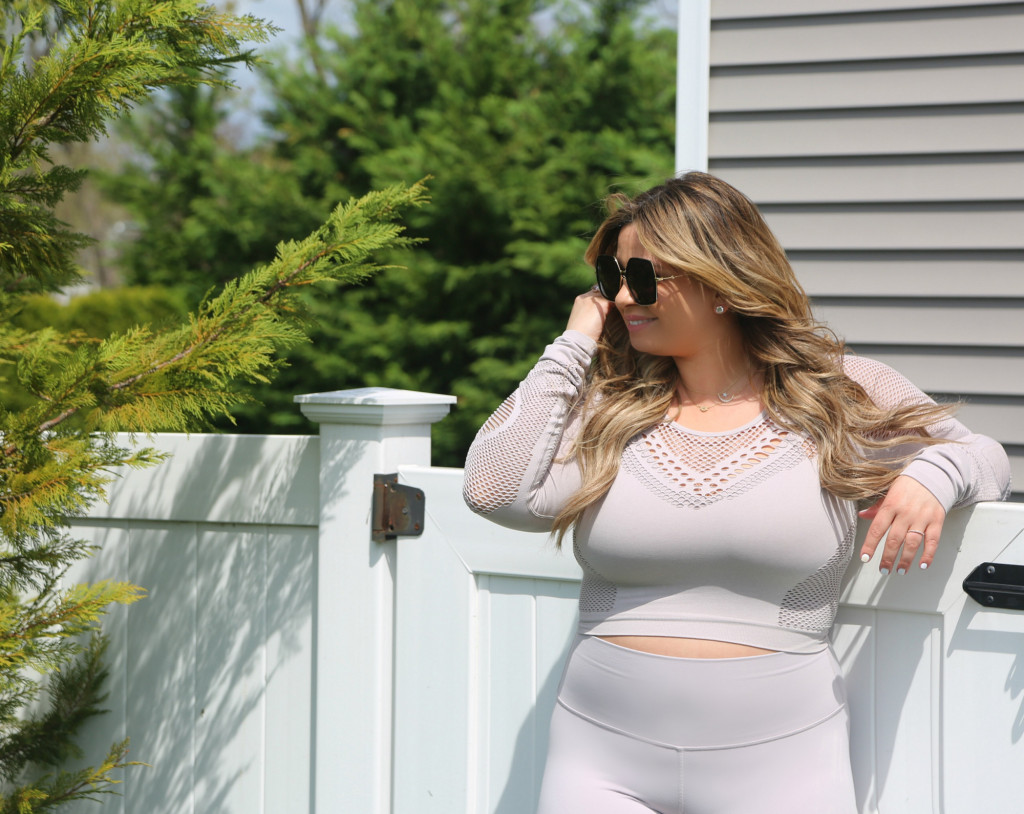 I know its been a minute, or a million, but I'm trying to get used to creating content, taking photos, writing, linking, parenting, trying to keep my kids from killing each other, and maybe, just maybe, getting a decent meal on the table for dinner. Thanks for hanging in there with me! I promise there's so much coming!
Truth be told, I was hesitant to purchase these Alo items in this light, lavender color. Let's face it, light colors don't always show all the good things, ha! But this brand and their quality never disappoints. They are so thick and well made, but breathable all at the same time. It just goes to show you, sometimes you just have to try it on. I was surprised at how much I loved these items, and how flattering they were for me. These are the leggings I always love from Alo because they come in what they call a '7/8 length', which is somewhere in-between a crop and a full-length legging. This length always works so well for me because I'm only 5'3″, and keeps me from having to get them hemmed.
I'm wearing this bralette underneath in their 'performance fabric.' And this is the long sleeve, crop top shown above. I also linked some additional items in their 'lavender cloud' color. All of these items are interchangeable. Something else might work better for you and your style.
These are also my new favorite sneakers & under $70!
Take a peek! Happy Shopping & Happy Friday babes! XO