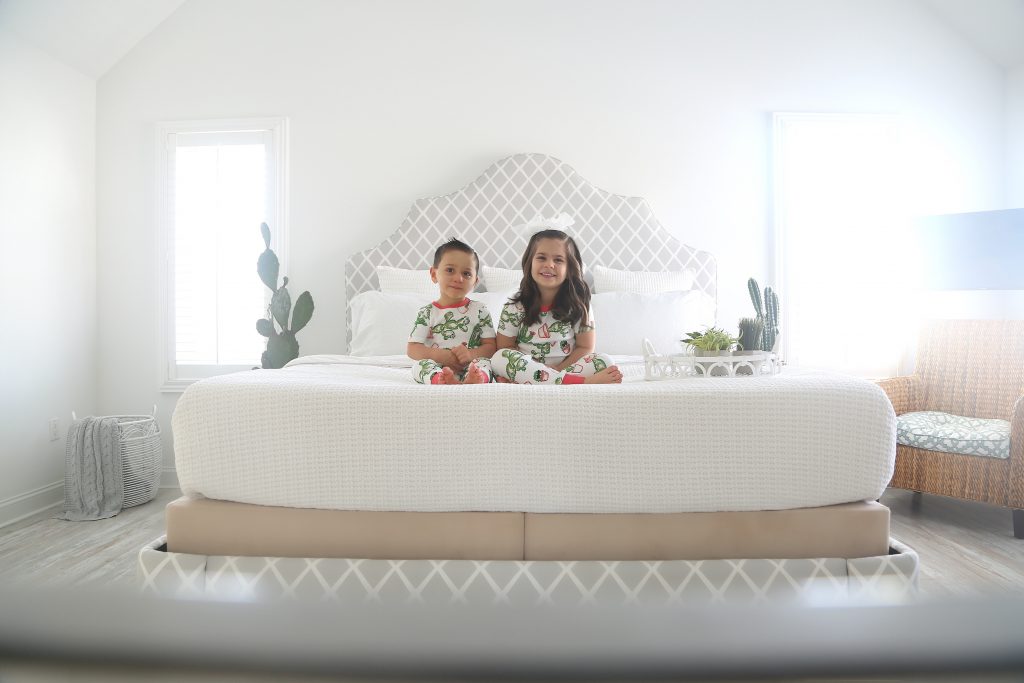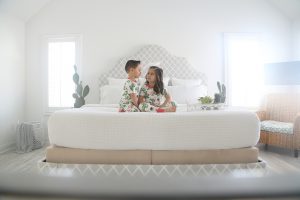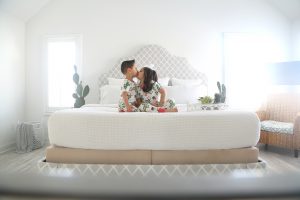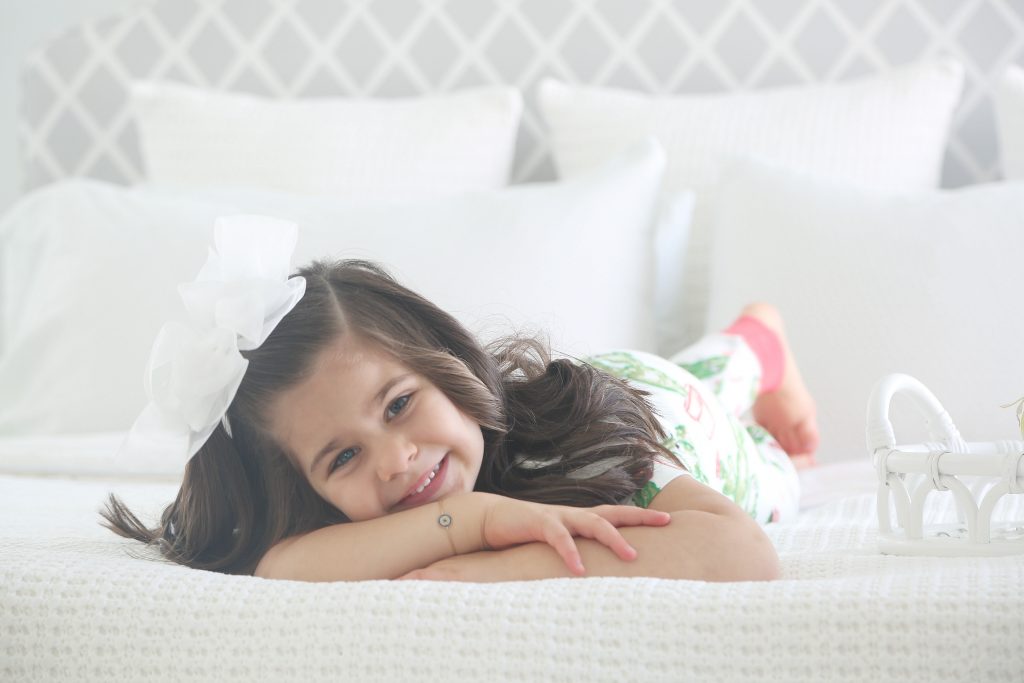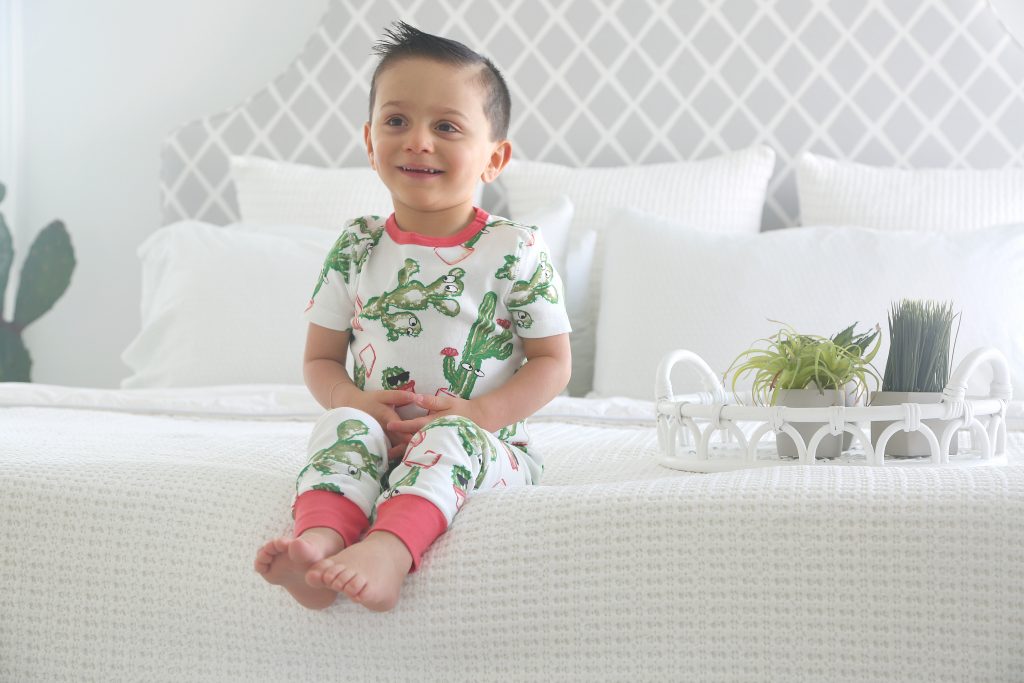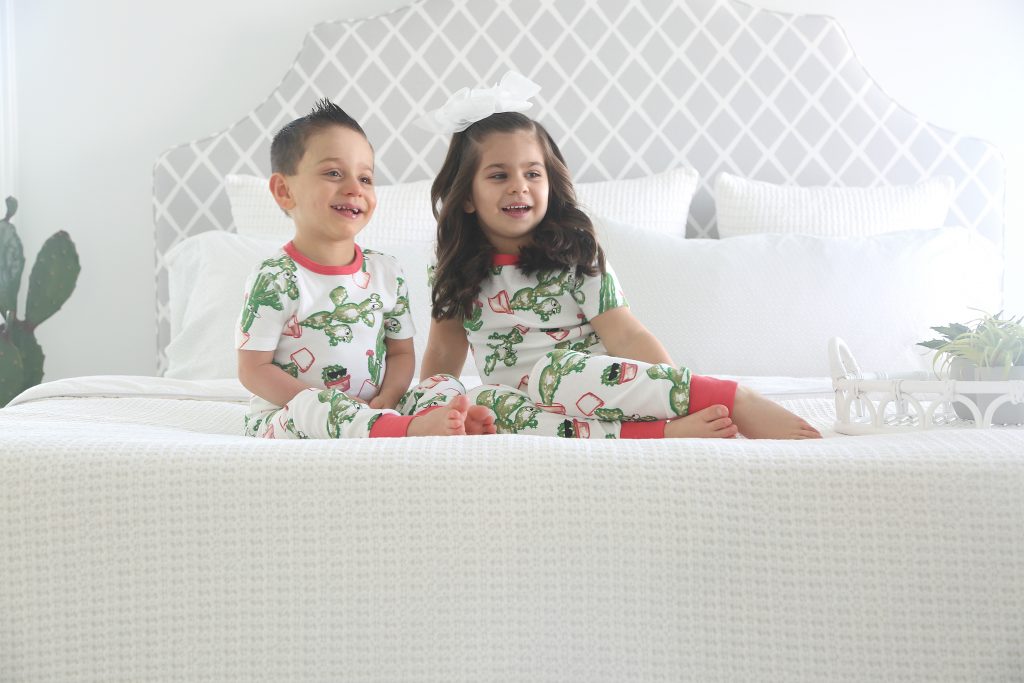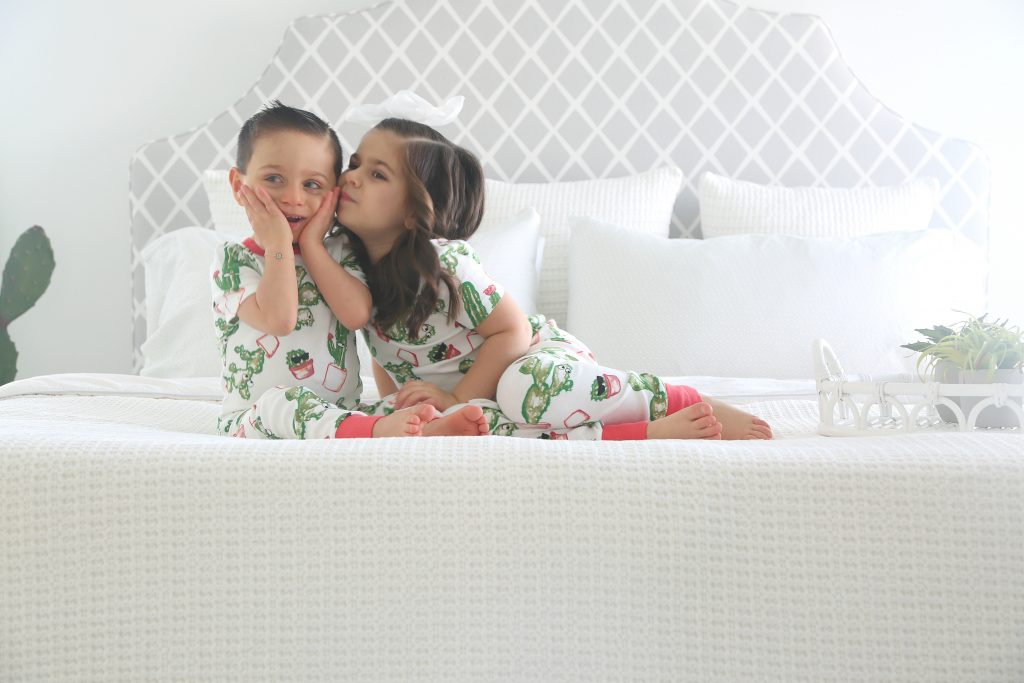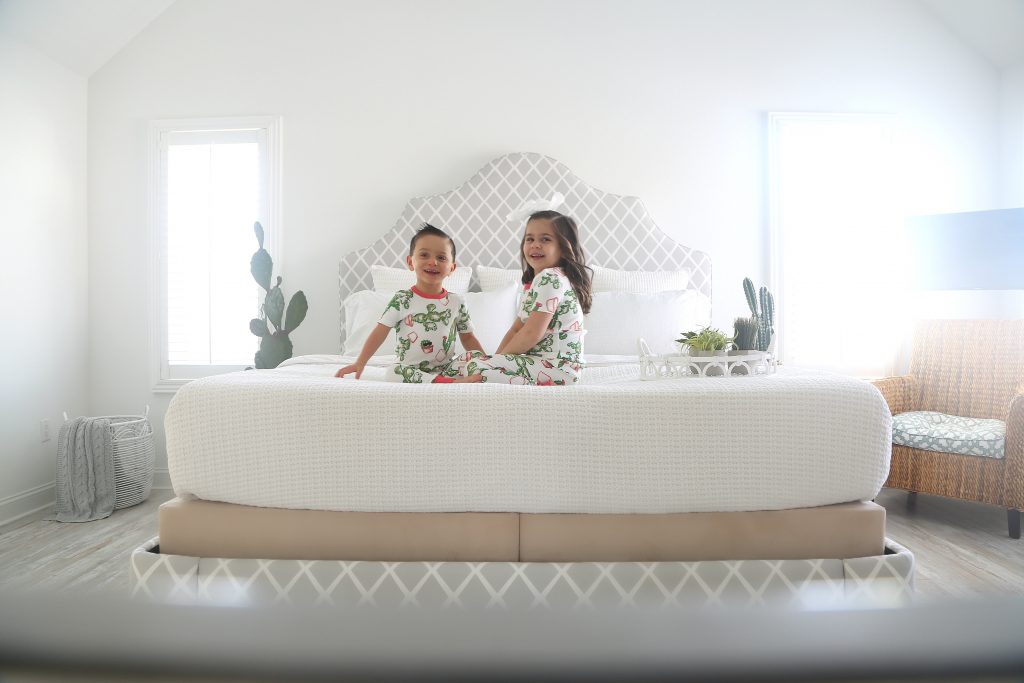 I love these cacti pajamas for the littles! I know they won't let me match them forever, so I'm enjoying it while it lasts! These days they have a love/hate relationship, and as you can see, it changes in a split second. I'm half Mom, half referee, but I love them like crazy, 99% of the time. I'm also never afraid to put my son in a little pink, or should I say salmon?! The cotton is so soft, and the short sleeves are perfect for the weather that is FINALLY warming up! We actually spent the entire morning outside for the first time, in a LONG time.
Below I linked all of my bedding and decor details for you. This Serena and Lily bed was one of the first things I purchased for our home almost eight years ago, and it is such a good seller, that it's still around. You have to be patient with delivery, but coming from the girl that has to overnight everything and wishes for one hour delivery someday, this bed was WORTH THE WAIT! I still love it as much as I did when I first received it. That too, rarely happens!
On my bed, sometimes I use the duvet cover and the euro shams to match, and other times I use the down comforter with the Westwood Quilt on top with the matching quilted euro shams. I'd love to tell you that I have a great explanation for wanting one over the other, but I don't! I like having the option, and it really all comes down to personal preference. I will say that in the winter, I tend to use the down comforter and the quilt together because it's cozier. So if you run hot, that's not the option for you! I swear by this company. You get what you pay for. Their quality is unmatched in my book. Love love love them!
I also linked the large cacti from Target for you, that's seen on the left side of the photos, as well as the smaller one that's on the bedside table. They look so heavy and well made, but they're actually very lightweight, and easy to carry. The white basket and white tray are also from the same brand found at Target. I'm always a sucker for good, white staples like these because they're so versatile. Whatever color theme you have going on would work with these pieces! Happy Shopping! XO
PAJAMAS:
ALL SERENA & LILY PRODUCTS:
QUILTED EURO DOWN PILLOW INSERT
EURO SHAMS THAT MATCH THE DUVET COVER
TARGET: